Croc' Fondue
Cheese fondue-stuffed mini baguettes
Introducing our brand new Croc'Fondue, available exclusively in our Val-David boutique and online! Perfect as an appetizer, tapas, or a side dish, these 6 delicious mini baguettes are made with our delectably popular fondue selections. Croc'Fondue is ready in no time flat: simply remove the tray from the outer packaging, bake in a 375°F oven for 15 minutes, then broil for 2 minutes. Cooking time may vary from one oven to another. We suggest checking them periodically.
Shop our Croc'Fondue!
A selection of 6 baguettes made from our authentic cheese fondues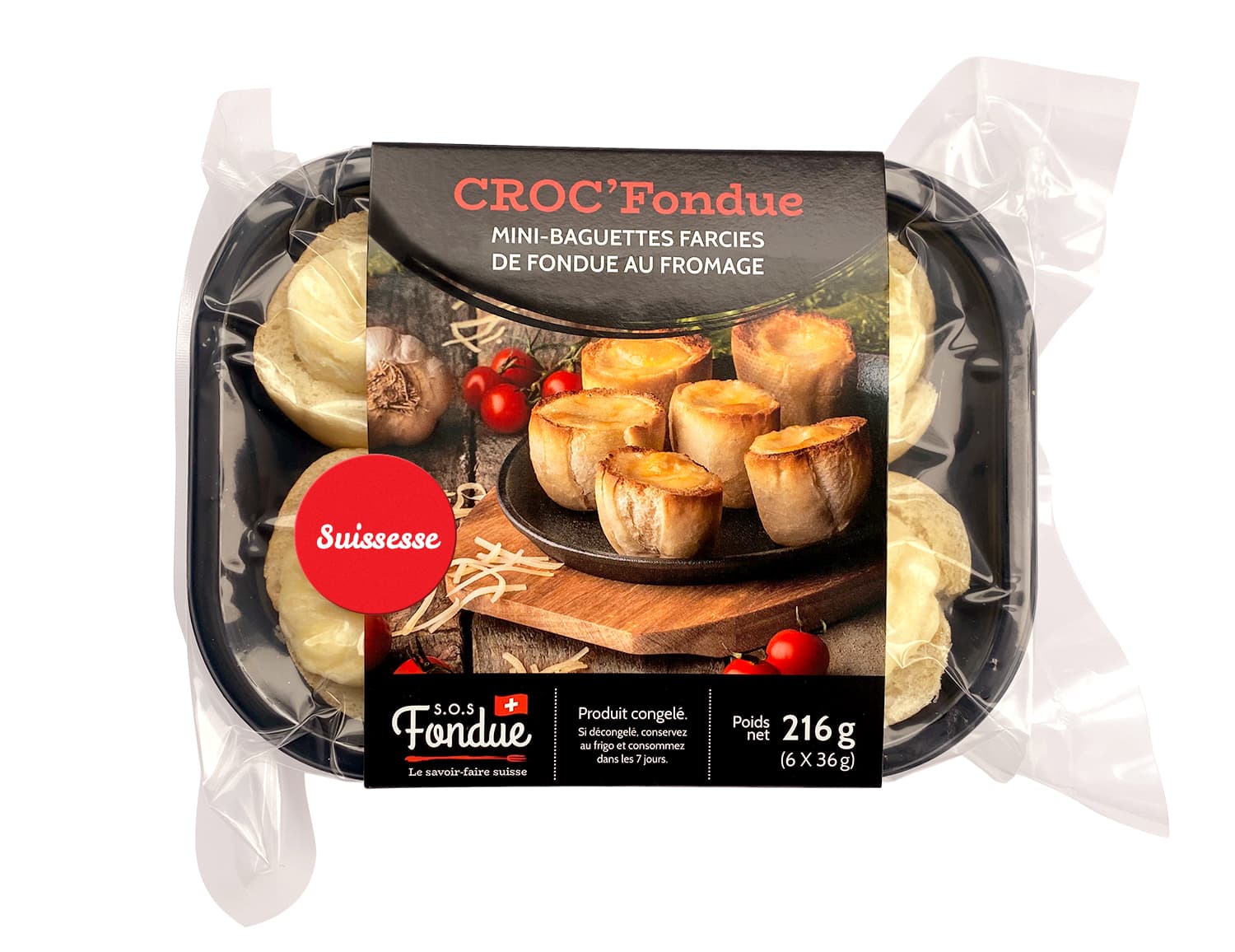 Suissesse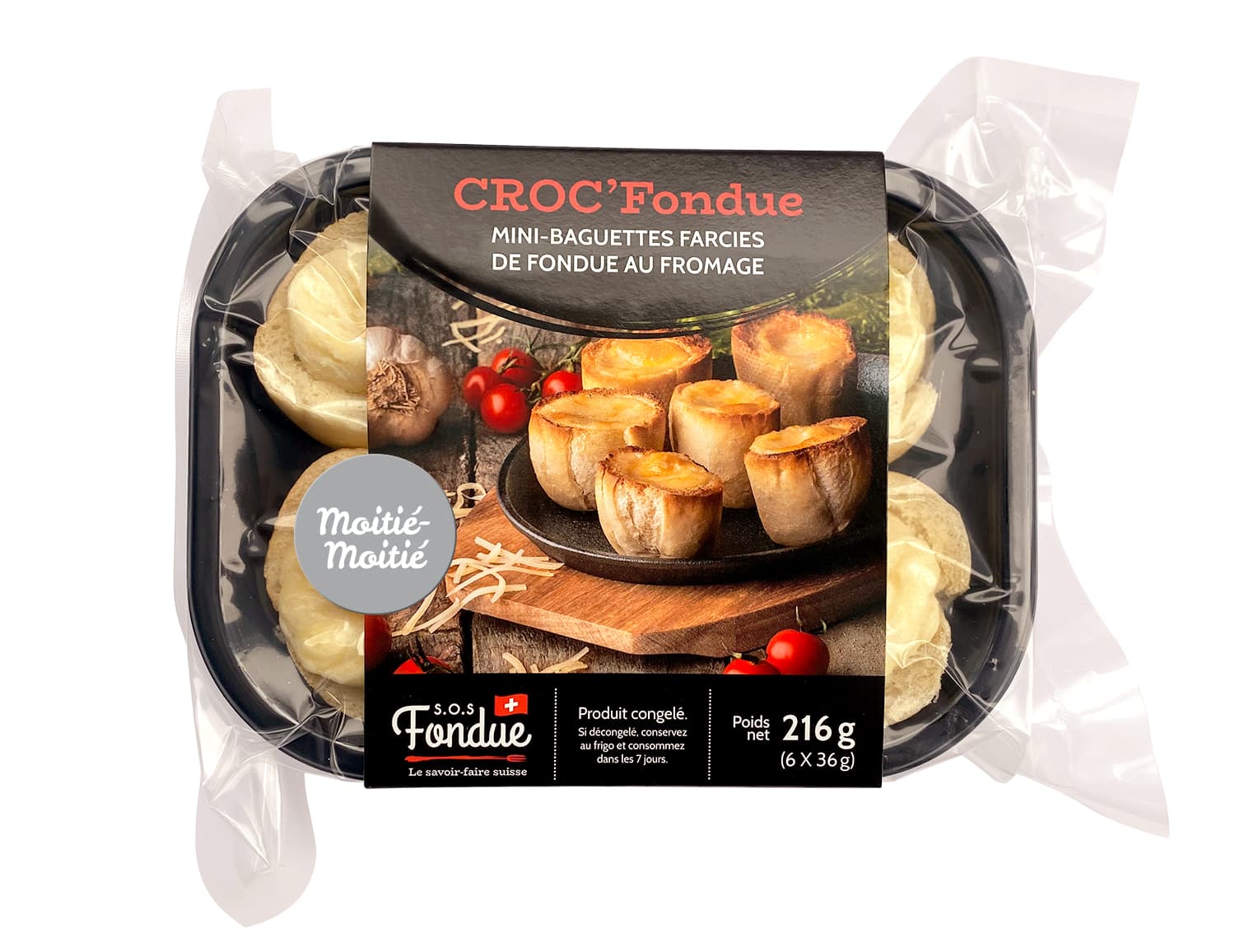 Moitié-moitié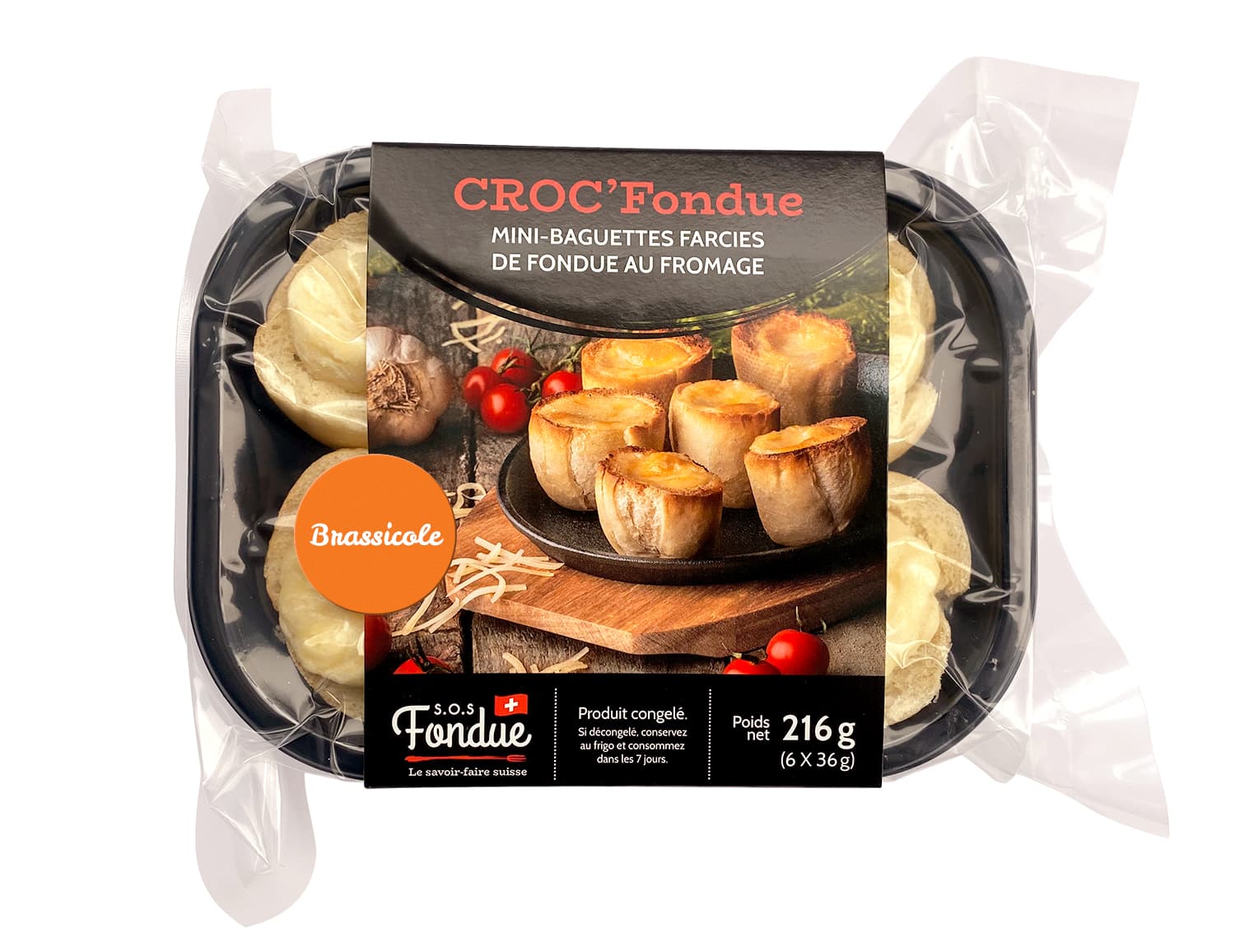 Brassicole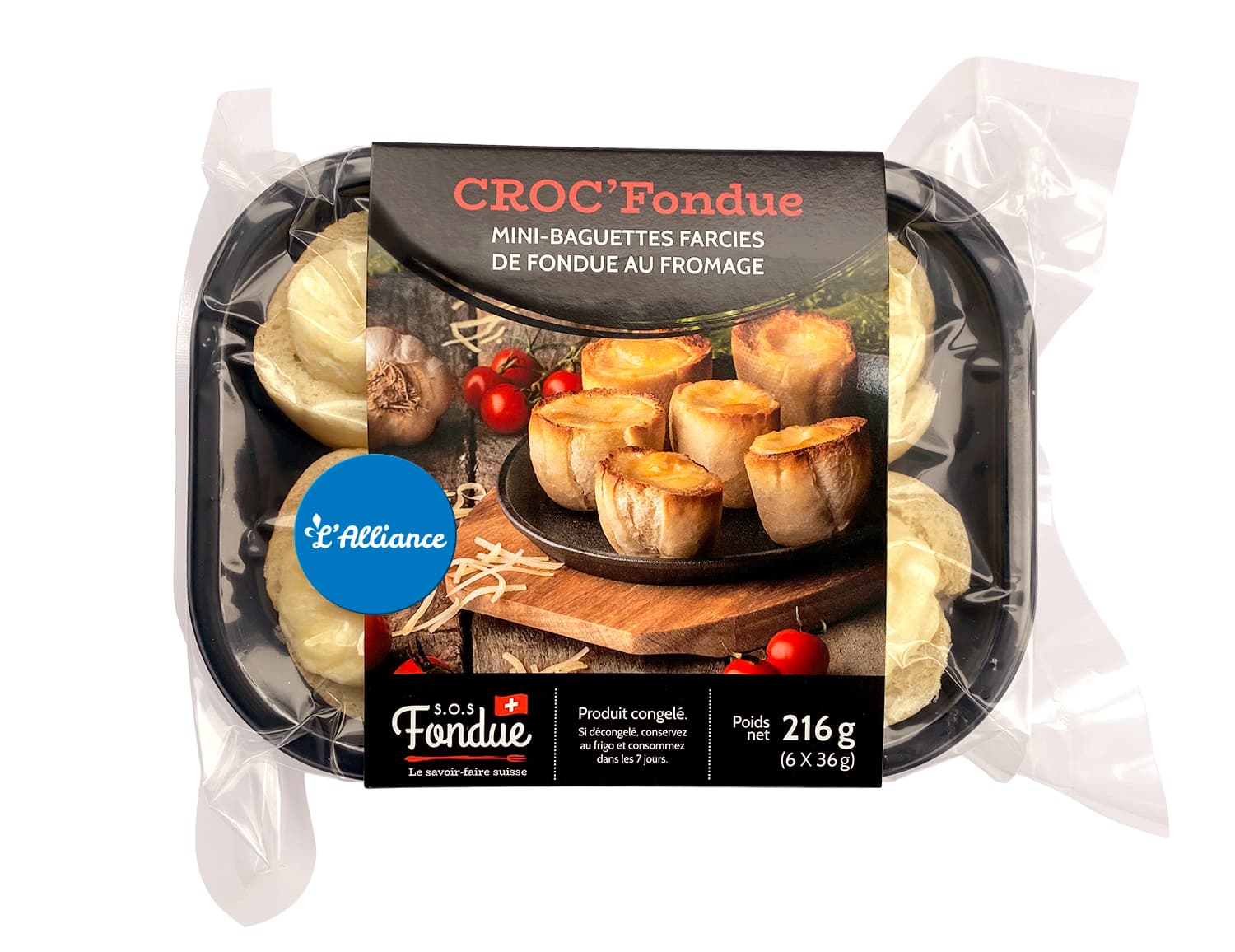 L'alliance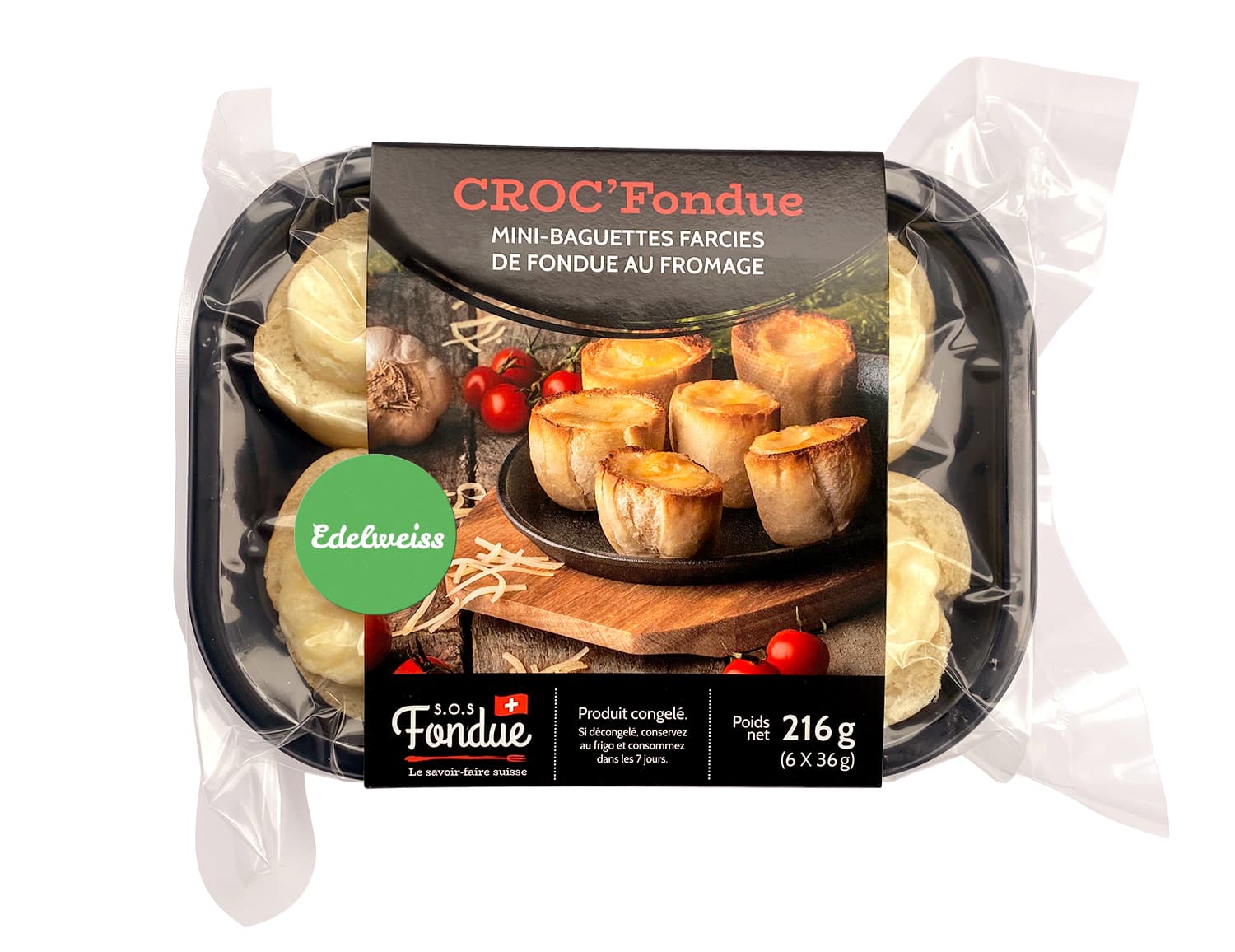 Edelweiss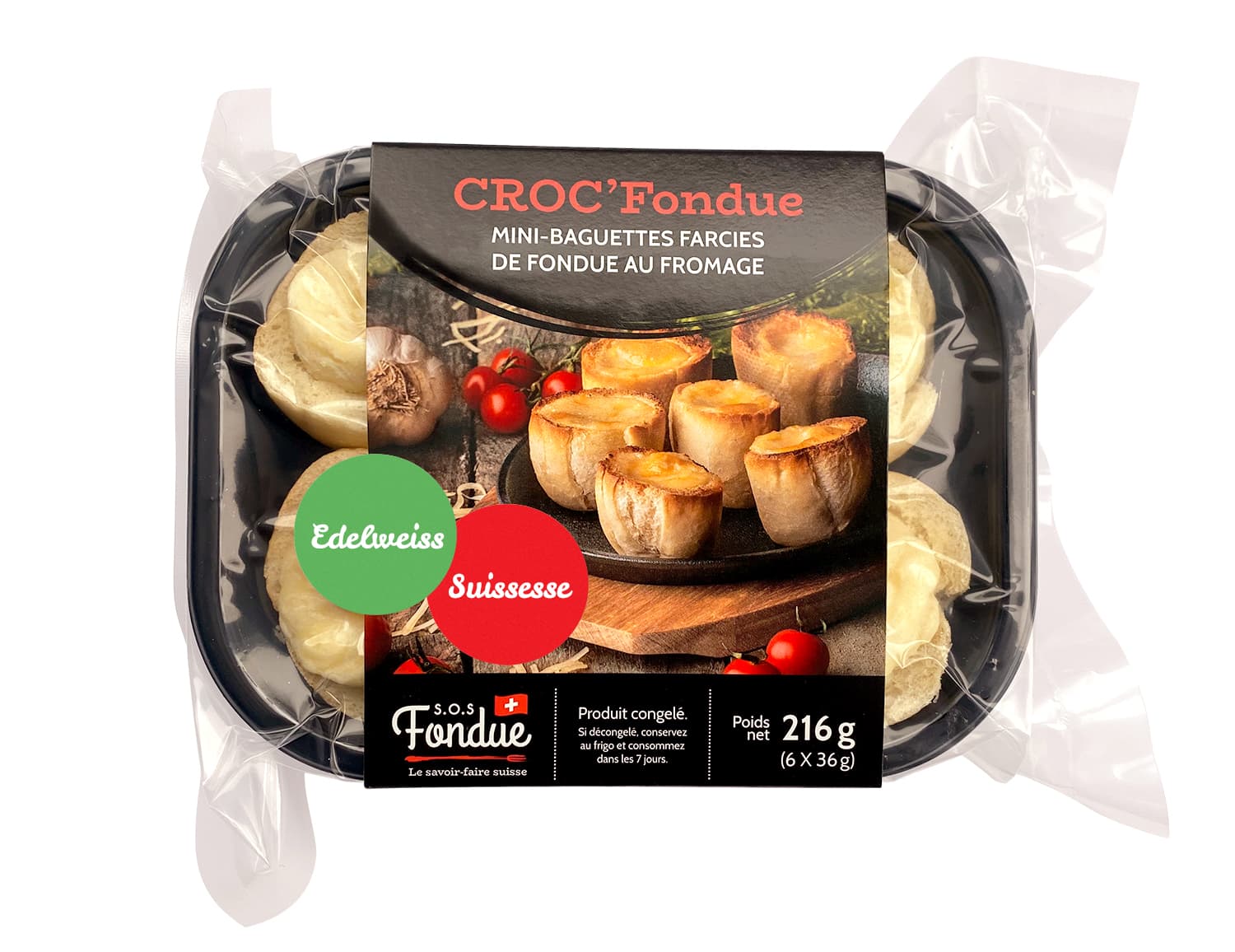 Edelweiss / Suissesse
Une fois vos Croc'Fondue reçus chez vous, mettez-les au congélateur. For best results, cook from frozen.
You'll also love our cheese fondues, ready in just 5 minutes!
Heat, stir, and enjoy!
Learn more about our 6 recipes!
Our authentic fondues are entirely prepared by hand in our workshop in Val-David. Unlike other factory-assembled boxes found in supermarkets, our product is sold fresh and contains no preservatives.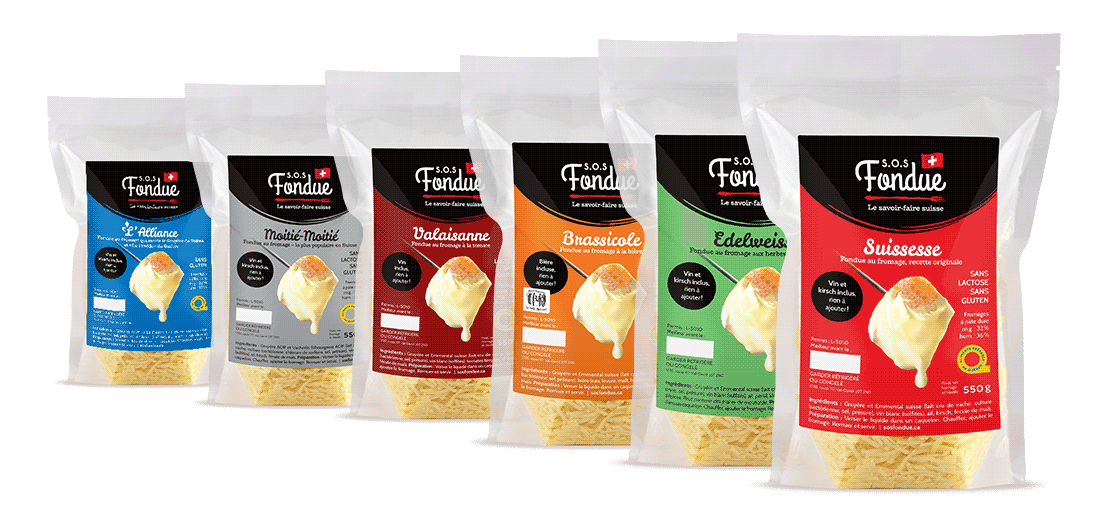 Learn more