Finally, summer is just around the corner! Soon, we'll be able to enjoy the outdoors and rediscover warm-weather meals in good company around staple – and simple – summertime foods: barbecue, crispy salads, burgers… But has it occurred to you that our authentic Swiss cheese fondues could be the perfect addition to your outdoor activities? SOS Fondue in the summer: try it, you'll love it! Want some examples on how to make it happen? Read on…
Silky Swiss on the mind…
Of course, at SOS Fondue, we decided that cheese fondue can be enjoyed all year long. And to those who say we're just looking out for our own interests, we say: "The skeptics will be con-fondued!" In fact, we are so confident about the exceptional quality of our authentic Swiss cheese fondue recipes that it would be a crime not to provide you with a totally unique gourmet experience.
Imagine feeling the soft breeze on a summer night in good company, while enjoying the BEST Swiss cheese fondue you've ever had…
Savour the summer… While camping
What if you added a practical and gourmet twist to your next camping meals? With our ready-to-serve fondue mixes, ready in just five minutes, all you have to do is heat, stir, and serve. That's it! Nothing to add. Wine or beer included. Swap your traditional fondue warmer for your camping stove! Whether you have a butane, propane or other type of burner, simply adjust it to the lowest setting and increase the heat as required, without overheating. Make sure that your warmer provides a solid base for your fondue dish or pot!
Another bonus for campers: our fondue mixes take up very little space in your cooler. They can even be used as an ice pack if frozen beforehand. Pro tip for campers: don't forget to wash your pot or dish thoroughly, or your next dinner guests might be the raccoons…
Special advice for fishing enthusiasts used to making the big catch: if you're tempted to introduce our products to your friends, we'll be honest, fish and cheese fondue isn't the best combination. But you can still amaze your companions! Simply serve fish later on in the evening.
…For a festive BBQ
SOS Fondue has got you covered for your Simply Organized Supper, giving you a unique opportunity to impress your guests, without the fuss. Has your poolside afternoon turned into an impromptu evening meal? No problem if you've got our One of Each – value pack in your freezer! It's the perfect solution to feed the family, friends, and neighbours. Or, plan ahead for your next BBQ by ordering our fondue mixes online. Delivered straight to your door within 48 hours! Imagine your cheese fondue delivered to your doorstep: an exclusive SOS Fondue service!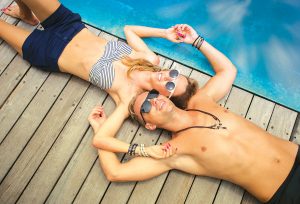 …For a cozy evening in
We all know that summer is far too short, and we want to eat well without spending all of our time cooking. So why not have an SOS in your HSH? (Translation: a Simply Organized Supper in your Home Sweet Home!) Pair with a refreshing aperitif or your favourite wine, and you're set for the perfect evening in with your loved ones.
On the porch, in the yard or even on the balcony, our fondues can be enjoyed without pretension and in any setting! Picture yourself on a starry summer night around a crackling bonfire, wrapped up in a blanket and savouring the moment… If happiness had a taste, we're convinced it would be as fine and divine as our Swiss cheese fondue recipes!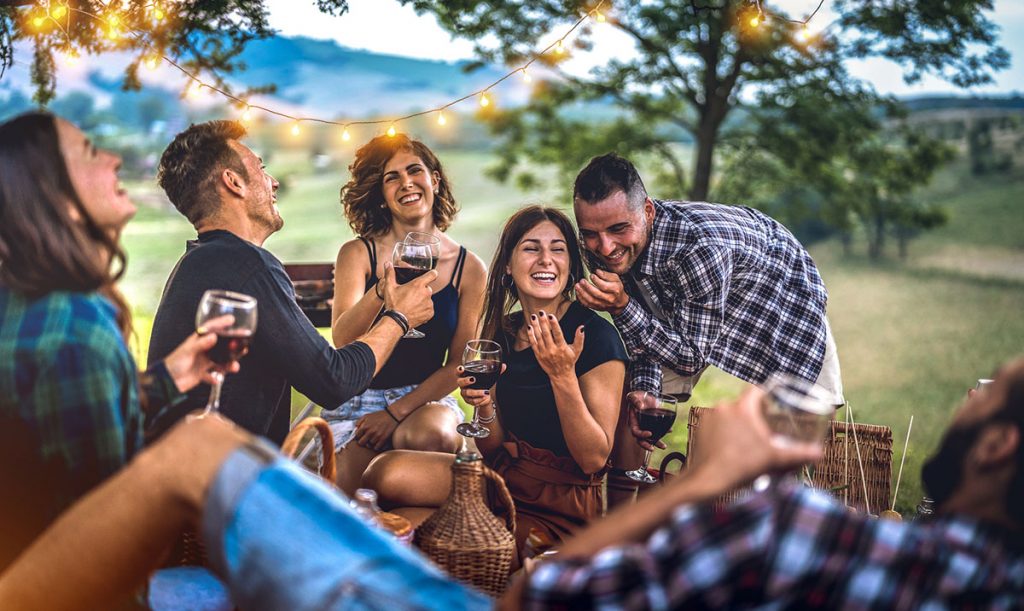 …For a picnic that pays off
Gentlemen, are you looking for the perfect opportunity to woo your sweetheart? A picnic with one of our cheese fondue recipes is sure to produce an extraordinary effect. Get out the wine, crackers, pears and grapes, and you'll become the culinary knight in shining armour! We can't wait to hear your testimonials. And get an invitation to your wedding as a thank-you for helping you win your way to her heart.
For any requests for information on SOS Fondue products and services, don't hesitate to contact us. We will be pleased to assist you. See you soon!