Magnificent ceramic fondue pot with traditional Swiss designs.
Can also be ordered as part of a complete set.
Fondue pot.
Burner.
6 forks
Delivery Details - Accessories
Allow one to two weeks for delivery.
To prevent the theft of parcels left outside your door, please provide us with an address where someone will receive the order during the week (work address or neighbour's address, for example)
Related products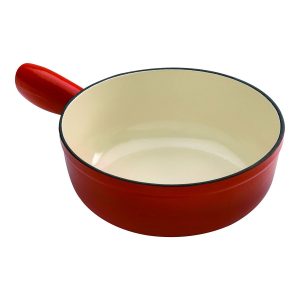 Authentic Swiss fondue pot. Highly robust and solid!